Ojashvi Yoga Shala enjoys the great privilege and honoured to have the best team of deeply experienced and extensively qualified yoga teachers for
Yoga Teacher Trainings in Rishikesh
. Our yoga teachers are playing a most prominent role in the growth of the school in Rishikesh. They impart highest standard yoga teacher training and have gained the respect and recognition for their compassionate approach in teachings of yoga as well as the capability to have the feeling of accommodation for the needs of our trainees during yoga teacher training courses. The skills, expertise, experience and personal Yoga Practice of our teachers are benefitting a lot to our student community. They live a yogic life style and have the best principles and practices of yoga in their daily life. Our yoga school aims to foster and create a supportive, safe and nurturing learning environment through the teaching team. For the growth and personal transformation of our students our yoga teachers are being highly appreciated.
Nagesh Hiregoudar
- Hatha Yoga, Asana Adjustment & Assisting, Teaching Methodology (TM), Yoga Philosophy and Practicum as well as Applied Yoga
Nagesh Hiregoudar
(E-RYT 500, RPYT with Yoga Alliance USA, Registry ID: 67820) is the Lead teacher in
Yoga Teacher Training Courses of Ojashvi Yoga Shala, Rishikesh.
Nagesh is a deeply experienced and extensively qualified yoga practitioner who embodies and imparts the highest standards and ethics of training to his students.
He has enriched his teaching experience through the most rigorous courses for yoga teacher training that of the ashram style training at the Bihar School of Yoga in Munger, Bihar and Vedanta through a Yoga Vedanta Course at the Yoga Vedanta Forest Academy, Divine Life Society Rishikesh, popularly referred to as Sivananda Yoga. In these trainings, he learnt the deep philosophies and practices of these world famous traditional schools.
Nagesh has been passionate about understanding the scientific basis for the yoga practices. Accordingly, he studied for and successfully completed his Masters degree in Yogic Sciences from the University of Mangalore, India besides a Certificate Course in Yogic Studies from Karnataka University, India.
His deep interest in yoga, fuelled his hunger to experience the different traditions and their teaching methodologies. Accordingly, he also studied
Asthanga Vinyasa Yoga in Patanjala Asthanga Vinyasa Yoga Academy of Mysore, Karnataka.
Since more than a decade, Nagesh has exclusively devoted himself to teaching of yoga. He is bringing a most humane approach to his teaching. With his special insight in understanding the special needs of each student, he brings a calming and encouraging approach that is so essential for effective learning. His students feel understood and respect him for his extremely compassionate approach.
With this rich background of learning, Nagesh has been determined to impart these rich teachings to the modern society at large. With this in mind, he has participated in several national seminars and conferences on yoga and presented papers on the applications of yogic techniques in the management of psychosomatic diseases.
He has also conducted several corporate training sessions and workshops both in India and overseas aimed at improving the lifestyle of the workforce.
Rohithaksa
- Asanas, Practicum
Yogic Science from Mangalore University Karnataka
. He has been experienced as a
yoga therapist in PG centre Mangalagangothri Mangalore
and later he served as
yoga therapist in J S S Hospital Mysore
.
He has also been trained in
Bihar School of Yoga, Munger and Yoga Vedanta Forest Academy
, divine life society Rishikesh to deepen his understandings of yoga philosophy and practices.
Rohithaksha
has conducted a number of yoga camps in various parts of Karnataka and has attended seminars at New Delhi viz Moraji Desai National Institute for Yoga and Central Research Council for Yoga.
Vimal Sharma
- Philosophy of Bagavada Geetha, Meditation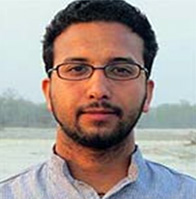 Mr. Vimal Sharma is a well experienced and extensively qualified Philosophy teacher. He has been very fortunate embark his spiritual journey under the guidance of Swami Sri Swami Veda Bharati ji of
Shri Rama Sadhaka Grama Rishikesh, Himalayas
.
He received his Masters in
Philosophy from Gurukul Kangdi University
, Haridwar where he deepened his understanding about the Systems of Indian Philosophies including the Yoga System of Patanjali.
His Ashram life experience has enriched him to learn and practice the principle and practices of Yoga and its techniques in traditional Hatha Yoga style. He learnt the practices of various meditation techniques and mantra chanting and their science for the holistic mental health.
An effective communicator Mr. Vimal has earned a post graduate diploma in
Yogic Science
.
He has been a wonderful resource person for various corporate houses across north India for organizing various retreats and workshops on Meditation and other Yogic Practices.
He is a voracious reader and well versed in Sanskrit language right from his childhood which has been a great help for him to study the authentic traditional texts on Yogic subject.
Ojashvi Yoga school is really proud to have him as distinguished and scholarly teacher for its teacher training courses.
Ganesh Prasad
- Pranayama, Asana and Kriyas
Ganesh Prasad
did his Postgraduate Diploma in Yoga from
Morarji Desai National Institute of Yoga
, which deepened his interest in yoga to study
M.Sc in Yogic Science and Holistic Health from Dev Sanskriti Vishwavidyalaya
and further he is pursuing his
PhD in Yoga from Gurukul Kangri University, Haridwar
.
Ganesh Prasad has had the opportunity of being the guest of honour at a conference at The Italian Yoga Federation, Assisi, where he also conducted workshops. He has held yoga workshops in Cagliari, Italy as well. He has also participated as a yoga expert in the Indian festival of India in Bangkok.
Ganesh Prasad has taught and conducted several workshops in India and abroad and has gained rich teaching experience through his teachings at
Morarji Desai National Institute of Yoga
.
He was a part of the tableaux of the Ministry of AYUSH at the 2015 Republic Day of India and showcased the physical practices of yoga.
Sandeep
- Yoga Nidra, Prnayama and Kriyas
Sandeep
did his
Masters in Yoga from Sanskrit University, Haridwar
.
He has been trained in yoga by traditional teachers of Swami Rama Sadhaka Grama and Parmarth Nikethan Ashram of Rishikesh. He specializes in the teachings of yoga nidra, meditation and hatha yoga techniques.
Dr Sandeep Raina
- Professional Health Care Expert in Spine Rehabilitation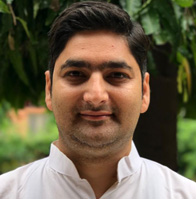 Dr Sandeep Raina
, is a professional health care expert in
spine rehabilitation
, presently working as a
chief consultant for neuro-rehabilitation and spine
disorders at Parmarth Niketan Hospital, Rishikesh. His aim in life is to rehabilitate not only one's body but also mind and soul, with the help of physical exercise regimes and yoga.
He is a resident of J&k is and living in Uttrakhand from past 11 years. His nature of serving the society motivated him to persue the noble profession. His area of interest is neurological disorders. He studied in renowned medical university and persued
masters degree in Physical Therapy
. To make his therapies affective he started reconciling the technique's of taping along with vestibular rehabilitation. He is also certified in
CPR, THERA BANDS
etc.
He is also having good knowledge of accupunture and is practicing laser accupunture from past many years. He has extensive experience of neurological post operative rehabilitation programs specially of spinal cord injury patients.
His perfection in
spinal anatomy and physiology
lead him to teach the students from all over the world. He knows how to correlate it with practice of yoga which is beneficial for the human body system.
Dr. Vibha Sharma
- Ayurvedic Medicine and Surgery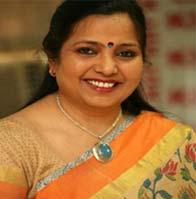 Dr. Vibha Sharma
has been a pioneer in the establishment of Ojashvi Yoga shala as a place of Ayurveda. She has completed her Bachelors in
Ayurvedic Medicine and Surgery from Maharishi Dayanand University
, Rohtak.
Panchkarma therapies
, the branch of Ayurveda dealing in detoxifying the body) are her specialty. She is an excellent trainer and teacher and has been helping people reach their potential for the past 25 years. An integral part of Ojashvi Yoga Shala since its inception, she takes immense pleasure in sharing her knowledge with students. She takes a special interest in curing people of various diseases which are said to be incurable by modern medical science. Taking pleasure in curing keeps her going on and has been the driving force in inventing really effective medicines for body disorders like sinusitis, piles, digestive problems, diabetes miletus and blood pressure.
Dr. Vibha is a creative person who has been inventing and innovating for the health benefits of her patients. She is on the panel of many health forums and committees. She also has appeared on various talk shows and programmes on TV channels which include Doordarshan, ZEE News and Pragya TV.
Vijith Pavi (Yoga Teacher in Kerala)
- Yoga, Ashtanga Vinyasa, Acro Yoga, Power Yoga, Vini Yoga, Ayurveda, Kundalini Yoga, Vinyasa Flow Yoga, Western Thai Therapist, Ayurveda Panchakarma Therapist, Kalari and Spiritual Header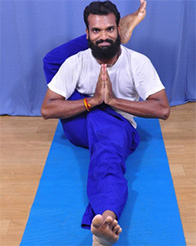 Vijith Pavi
is an experienced and dedicated yoga teacher who specializes in teaching
traditional hatha yoga
and
ashtanga vinyasa yoga
. He is a yoga alliance USA RYT and holds a
500 hour certificate
for the same. He also holds a certification in
Ayurveda Panchkarma Western Therapy
(NCVT certified).
He is also trained in the ferocious martial art form Kalaripayattu, marma chikilsa and yoga. He has acquired his training from some of the best yoga schools such as Sivananda Yoga at Trivandrum, Ashtanga Vinayasa Yoga from the Pattabhi Jois Mysore and Shanti Yoga Institute, Trivandrum.