Ojashvi Yoga School has a great privilege to have the expert Members of Board of Studies to guide and encourage the Yoga Alliance Certified Teacher Training Courses in Rishikesh and Varkala.
Dr. K. Krishna Sharma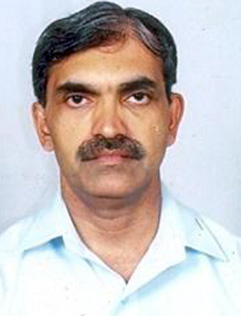 Dr. K. Krishna Sharma
has been working very closely in the field of yogic sciences and is currently the professor and chairman at the Mangalore University in the Department for Human Consciousness and Yogic Sciences. Ojashvi is blesses with his presence on the board of studies of the yoga teacher training programmes in Rishikesh. He is also the mentor of the board and takes part in each and every discussion very actively, and with his experience in teaching, yoga philosophy, therapy and research he is an invaluable member of our family.
He is a Doctor of Philosophy (PhD) and his research field has been Yoga for more than 3 decades. He did his research on "Patanjali Yoga Chikitsa Paddhati" from Mangalore University and has being guiding much research under him in the field of yogic philosophy.
Dr. Krishna Sharma has also been a practicing therapist with an experience of treating around 20000 patients. He professes the yogic way of life and this is what shows in his therapy. He has helped many people get rid of many ailments especially psychosomatic diseases. The areas like stress management and lifestyle diseases like blood pressure and diabetes have also been treated by
Mr. Krishna Sharma
. He has an excellent academic record with publications in international and national journals. He also actively participates in international conferences and conventions.
Dr. Kamakhya Kumar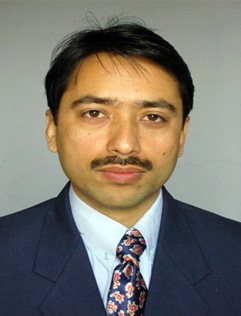 Research and application of yoga in daily life has been the aim of
Mr. Kamakhya Kumar
, and this is epitomized by his work. He is a scholar who has made significant contributions to the practice of yoga in India and abroad. His current place of work is DSV University in Haridwar in the School of Yoga and Health.
Munger, Bihar one of the oldest places which taught yoga has been the place where Mr. Kumar has taken his education. He completed his post graduation and PhD from this esteemed institution. His PhD degree was awarded by his eminence honorable former President of India Dr. A P J Abdul Kalam. After his education Mr. Kumar has been actively involved in dispersing his knowledge through teaching yoga and allied sciences. He has also distributed his wisdom in form of really nice books and is on the editorial board of International Journal of Yoga.
He mentors yoga teachers and also actively participates in International and National Conferences and seminars on yoga. Propagating yoga and health has been one of his major contributions over the years. He as a member of the Board of Studies at Ojashvi imparts valuable inputs and guidance for the various yoga teacher training programmes.
Prof. Badal K Sharma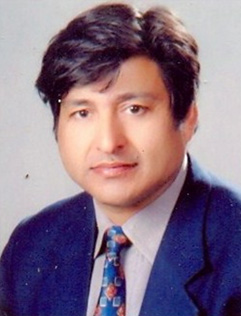 Mr. Badal K Sharma
started his career in the government sector after his post graduation in management from Faculty of Management Studies, University of Delhi. He also worked with various reputed organizations like Grasim Industries. But the corporate life could not keep the trainer in him in the shell for long. He broke out of the corporate chains and started teaching management subjects with focus on training and grooming individuals.
He is a freelance trainer and teacher associated with various organizations. His area of focus has been making an individual reach their potential by managing stress, time and communication. He takes special training in fields of stress management and interpersonal and leadership skills. It is a fact that without inter personal and leadership skills plans cannot be put into action. He regularly visits Ojashvi and shares his views with the trainees. His visits and valuable inputs to the yoga teacher training programmes have made difference to the motivation level of teacher and students alike.
Dr.Udaya kumar
Dr. Udaya is a gold medalist in M.Sc Yogic science from Mangalore University and is currently a lecturer there. He blends modern methods and ancient yogic principles very well in his teaching methods. Teaching post graduate students at the University he has brought on many innovations in a matter of years, and is very adept in the field of yoga therapy.

He was a part of the research team as a junior research fellow in Indo-Russian project "Efficacy of Yoga Therapy on various patients before and after treatment" which was sponsored by the Department of Science and Technology Government of India. His PhD thesis was on the topic "Assessment of the effect of yoga therapy on sinusitis using infrared thermal imaging system" and has been a great addition to yogic science researches.

He has been in the organizing committee of National Conference on Yoga therapy, and has also presented papers in various seminars in India and abroad. He has many noteworthy publications in national and international journals of yoga and allied sciences. As a member of Board of Studies at Ojashvi, he has been contribution written works and practical tips for improving the yoga teacher training programmes run by Ojashvi at Rishikesh.